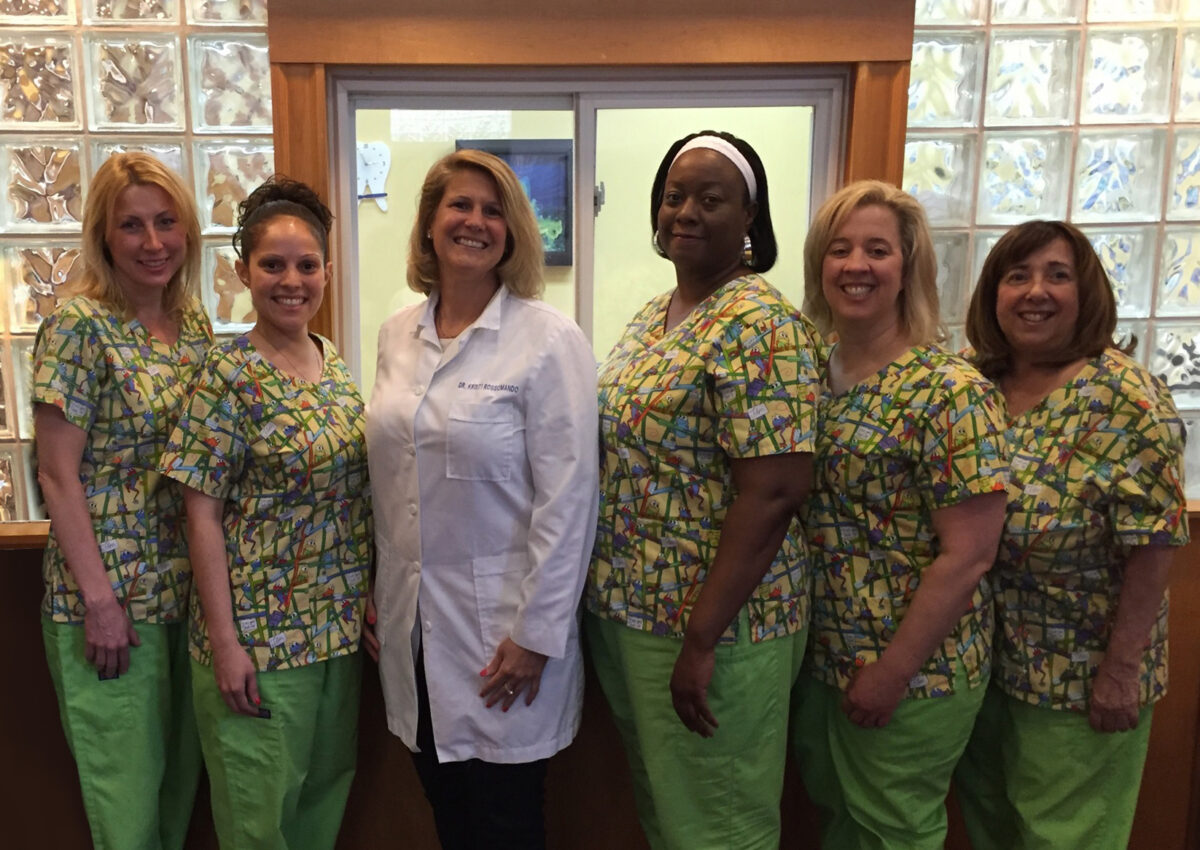 Amanda N., Yaris, Dr. Kristi, Janet, Michelle, Susan

Dr. Kristi Rossomando, D.M.D.
Dentist
Dr. Kristi received her undergraduate degree from Tufts University and subsequently pursued her Doctorate of Dental Medicine at the University of Connecticut. She grew up in Branford and, upon finishing her studies at UConn, returned home to start her practice and her family. Dr. Kristi is a proud mother of two school-age daughters.

Susan
Office Manager
Susan has managed The Children's Dental Group office since 2008. With nearly 40 years of managerial experience, she organizes all of the office functions to make sure that patients receive the best possible care.

Michelle
Hygienist
With a Bachelor of Science degree in Dental Hygiene, Michelle has worked as dental hygienist with The Children's Dental Group since 1994. Over the years, she has formed a close bond with the community and excels at treating patients of all ages, including those with special needs. Michelle approaches her dental care duties with professionalism and clinical precision.

Janet
Dental Assistant
Janet has worked as a Dental Technician since 1995, working for The Children's Dental Group since 2003. With three adult children of her own, she loves working with kids.